H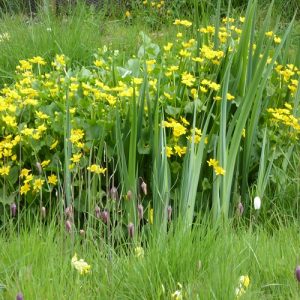 ursey Common
Located in the village of Broadwindsor, Hursey Common is a wonderful open space which provides active recreational opportunities for the public. The Common is recognised as a Site of Nature Conservation Interest (SNCI) by Dorset Wildlife Trust and is an important place for wildlife. The Common hosts a number of interesting species in the ground flora, some of which are declining nationally, but are important for insects such as butterflies, moths and beetles. Dorset Wildlife Trust carried out their latest review of the site in April 2016 and provided the Species lists as below.
Hursey Common Management Plan 2011-2013
Species List 1, Species List 2
Multi-Use Games Area Project
Promoting healthy and active lifestyles through access to sport and recreational activities for the local community is a key priority for the Council. In partnership with Broadwindsor School, a proposal to install a Multi-Use Games Area in the grounds of the School close to the Community Stores, is currently being considered. The proposed facility will be able to offer a wide range of sporting options including tennis, basketball, hockey, netball, football and badminton. The facility will be available for all, young and old from all of the Parishes and will be an invaluable asset for the community. Broadwindsor School will have use of the facility during school time and the wider community outside of these times. The facilities will not be flood lit so there will be an evening closing time. Multi-Use Games Areas offer a safe, inclusive place for everyone to enjoy sport, meet people and have fun.
View the latest project plans.
Street Scenes North East and South West